Making your rugs feel like new again.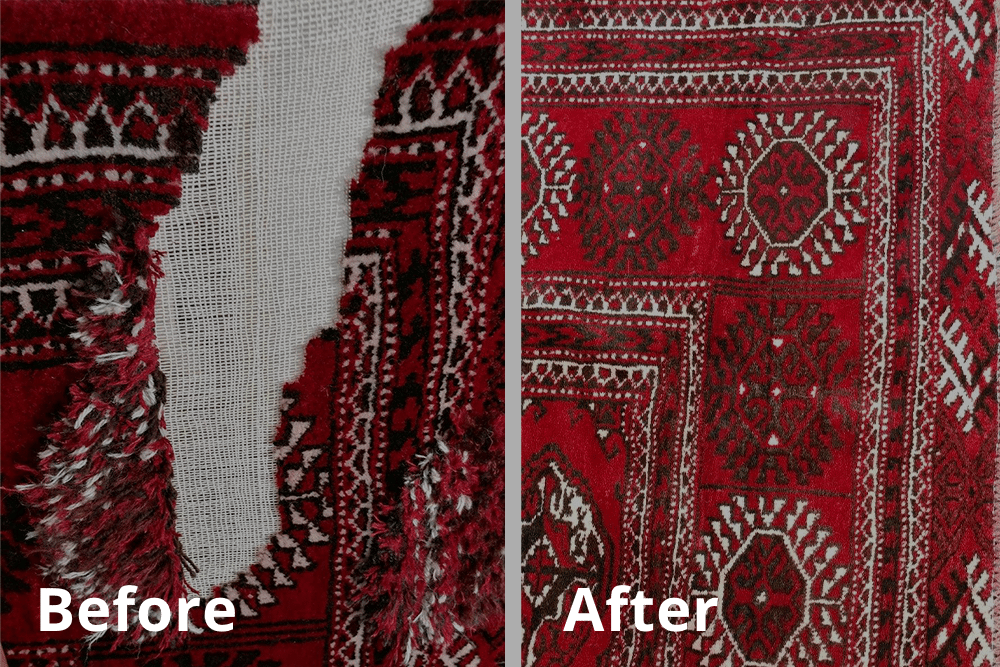 Caravan Rugs specializes in fixing damaged rugs to repair and restore them to like-new conditions. Time, wear, and environmental factors contribute to the breakdown of rugs, but proper care will help the longevity of your rug so you can enjoy it for years to come.
Below are listed some common problems often seen by rug owners, and often repaired by the experts at Caravan Rugs:
Worn or damaged rug fringes

Small holes or small tears

Moth damage

Mold damage
While we're able to fix and restore many parts of your rug, it's important to note that discoloration due to wear, fading, or chemical reactions are all irreversible. If you bring your rug to us sooner rather than later, it will ensure a greater chance we'll be able to fix it for you.
Our team is skilled in treating oriental rugs of all kinds including Persian, Pakistani, Afghani, Chinese, Indian, Silk, antique, and handmade. At Caravan Rugs, every oriental rug is treated individually with special attention and care.
"We recently had an excellent experience with upholstery cleaning and cleaning of our large Turkish rug.  With 3 cats and a dog we were in need of a thorough cleaning with good attention to detail and that is exactly what we got. Everything looks like new!"
– Heidi M.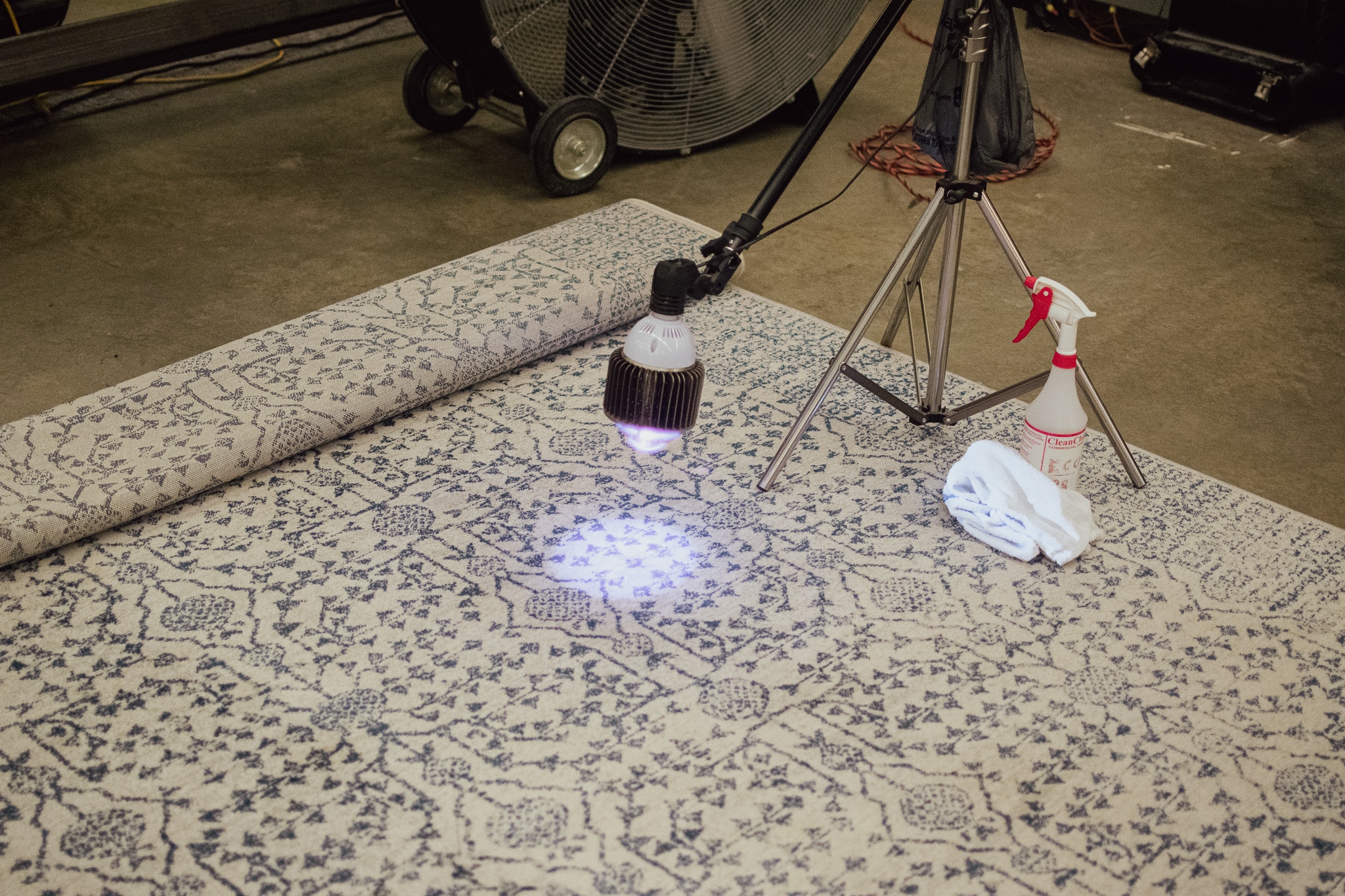 We Offer Rug Appraisals
It is important to be aware of the value of your rug to ensure you are treating it with the proper care it deserves to keep it lasting throughout the years. At Caravan Rugs, we are experienced oriental rug appraisers who are ready to provide you with the information you need for proper rug care.
Frequently Asked Questions
Do you repair Oriental rugs?
Yes, we specialize in Oriental rug repair for fringes, surge the sides, and repair holes in your rugs. We also repair machine-made rugs.
Can Persian rugs be restored?
Yes, we restore them by hand.
Can you restore non-skid backing on a rug?
No, this is not possible to restore. However, we sell rug pads with Closed Cell Technology to go under your rugs
Is it worth cleaning an old rug?
Yes! We recommend cleaning rugs annually to restore (and keep!) rugs back to their old glory.
Can a faded rug be restored?
We do our best to restore all rugs, but those that have faded might not be able to be fixed due to wear and tear. Bring your rug by for a consultation!
Can you fix sun damage on a rug?
We do our best to restore all rugs, but those that have faded due to the sun might not be able to be fixed due to wear and tear. Give us a call at (919) 782-2673 to chat with a rug restoration expert.
Restore Your Rug Today!
We offer free estimates and a 100% satisfaction guarantee. Pick-up and delivery services are available, but walk-ins are always welcome!